Several of us have mentioned a thread or kicked about some ideas on this over the years.
Many of you know I have a massive collection of autographed material, signed posters and other miscellaneous TZ items.
Have a look at what my living room looks like on a given day.
(notice Rod looking on in approval)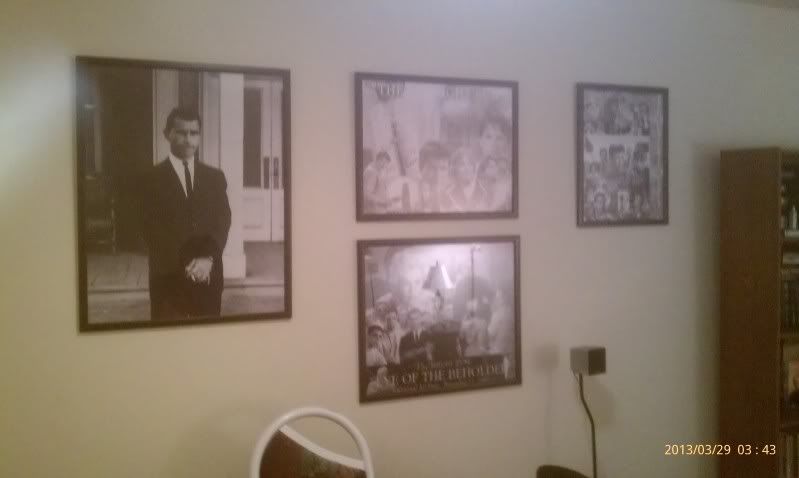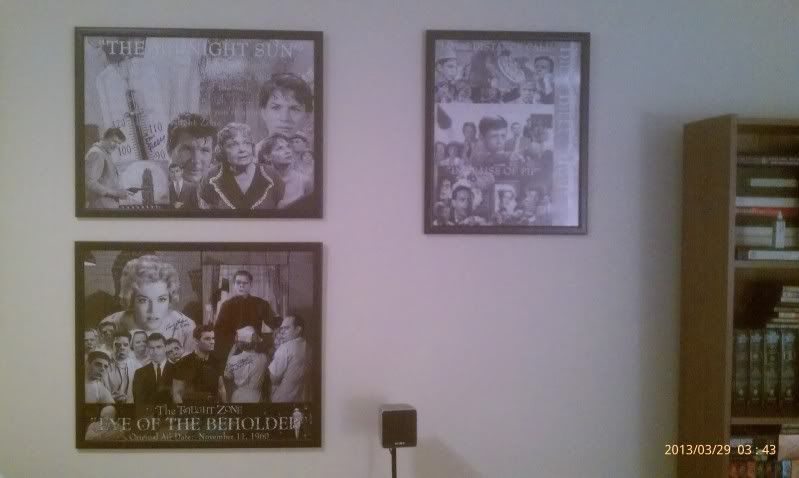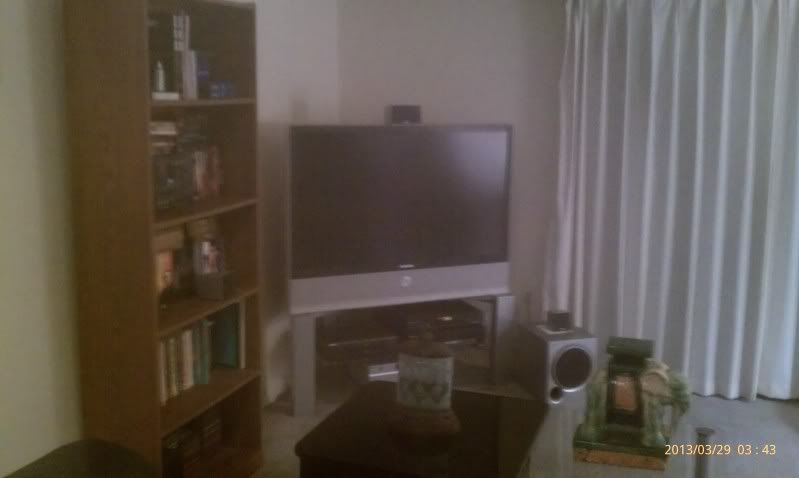 I do rotate the posters in and out every so often, so to keep things "fresh" downstairs.
I have about 3-4 other projects that DrM and I collaborated on framed, that i switch in here and there.
I included the 3rd shot, as thats essentially my "viewing area".
If you look very closely, you might be able to make out a few of the DVD sets I have in the bookcase also.
Of course, its mostly the "usual suspects" for a member here.
ALL SEASONS and series of TZ 50's, 80's and 02 series, the classic OL DVD sets, The Prisoner, BSG and a load of other miscellaneous crap I have picked up over the years.
TZ DZ Fan