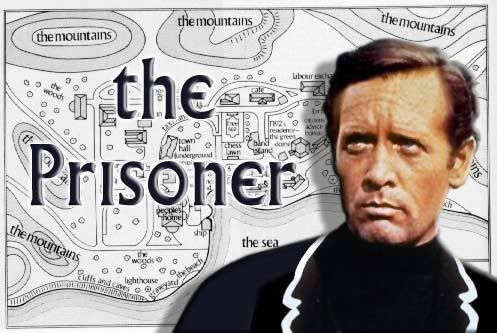 Originally ran on ITV, Channel 3, in the UK from October 1967 to February 1968. In total there are 17 episodes: 0 ~ 16.
Our Hero & Protagonist, Number 6, played by Patrick McGoohan, is a former secret agent of the British government during the Cold War. He is never identified by name. There is no explanation as to the exact nature of his old job. What we do know ... after resigning from his former position, he is kidnapped and held prisoner in a small, isolated, eccentric seaside resort town known only as, "The Village."
The authorities in control of the Village
(whose identity and allegiance are never made clear,)
attempt to find out why he resigned. Throughout the series, Number Six attempts to escape while defying all attempts to break his will. He also tries to discover for which "side" his captors work and the identity of the mysterious "Number One" who presumably runs the Village.
Chuck full of sixties counter-culture, cold war paranoia, and stylish drama, this show was perhaps just a little ahead of its time.
Regular Cast:
# Patrick McGoohan … Number Six
# Angelo Muscat … The Butler
# Peter Swanwick … Supervisor
# Leo McKern … Number Two (A)
# Colin Gordon … Number Two (B)
How many fans of
The Prisoner
do we have here? I remember back at the old 5thD board we had some great discussions about this awesome show. So, just how many fans do we have out there on this forum?