Episode:
2.1 - Room With A View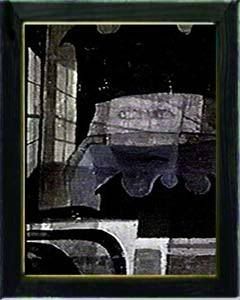 "A very hearty welcome to Night Gallery, and to a collection of art not found in your average museum. These are paintings that represent life ... but occasionally death as well. Case in point: this canvas here. A bedroom, but with all the cheer and warmth of a crypt. Beneath the paint and the patina is an ingredient called jealousy. Color it a monstrous green - and call the picture, Room with a View."
Original Air Date:
December 23, 1970
Cast:
Joseph Wiseman, Diane Keaton, Angel Tompkins
Writer:
Hal Dresner
Director:
Jerrold Freedman
Jacob Bauman is a bed ridden invalid with a cheating wife. However, with the help of his new and naive caregiver, Nurse Frances, he plans to find a remedy for her unfaithful ways.